SIMPLIFYING ENGINEERING DESIGN SIMULATION TO HELP YOU INNOVATE
count on us for your simulation requirements
Crafting Simulation Experiences
At SHIRSH, we have dedicated our focuses on "Simplifying Engineering Design Simulation" through strategic implementation of latest Computer Aided Engineering (CAE) tools, right training & expert consultancy, thus helping you to maximize profitability.
"Our mission is to provide innovative and latest engineering analysis solutions using CAE to Companies, Universities, & Individuals to secure product quality, a decrease in product development time and reduced costs."
"SHIRSH is focused on the commitment to the customer to reduce its product cost & enhance its quality by continuous up gradation to the latest technology in CAE forms our strategic vision."
Leverage the full power of ANSYS with SHIRSH
Every time you deliver a product to a customer, you are promising them that it will work as advertised and make their life easier in some way. Using ANSYS engineering simulation software to design your products ensures that you can keep that promise, with every product and every order for every customer. Acquire the leading simulation software and have access to expert technical support from the most advanced ANSYS users.
As an Authorized Channel Partner for ANSYS in Mumbai, India we help you to Realize Your Product Promise.
A Comprehensive engineering Simulation Training to Lead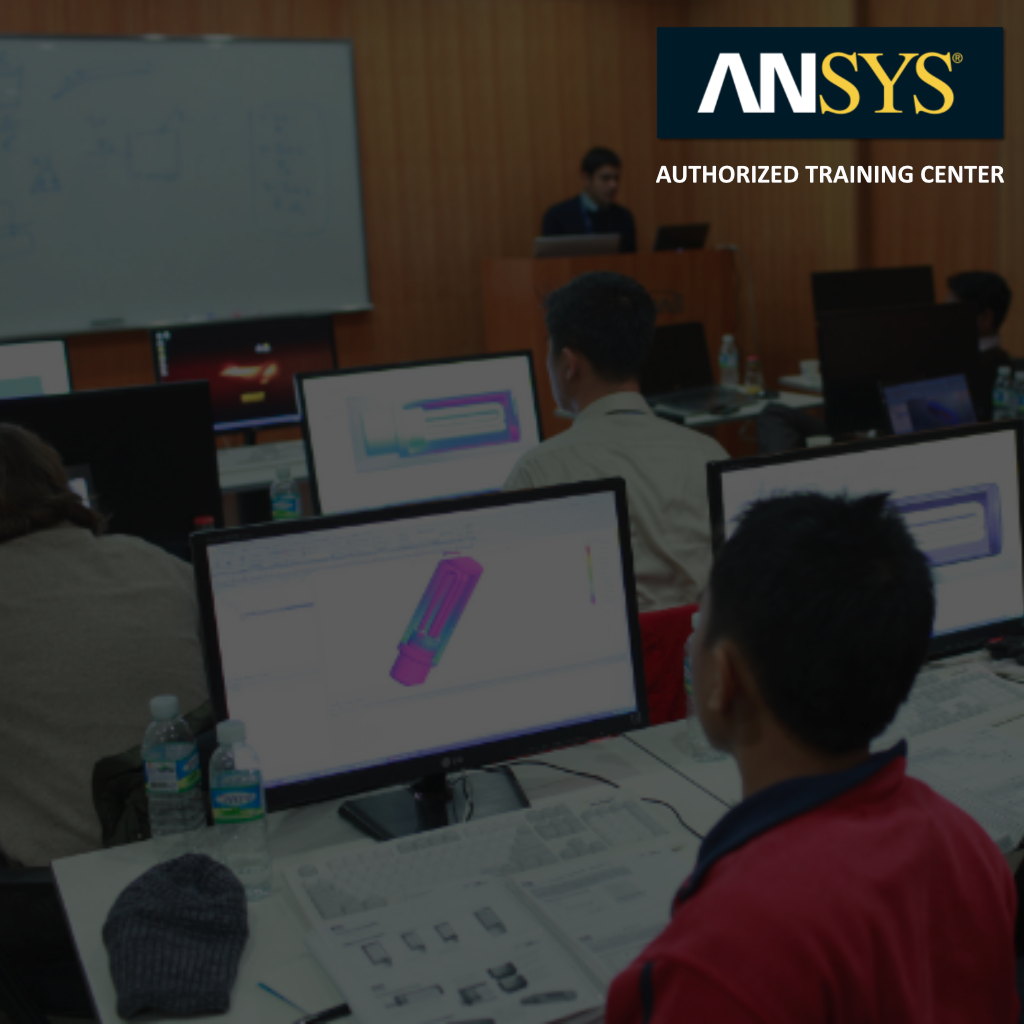 We are an authorized training provider for ANSYS in Mumbai, giving you a confidence of quality & practical oriented training on ANSYS and 3D CAD conducted by industry expert instructor
Why learn with us ?
Learn from highly qualified instructors at superior facilities
Receive ANSYS recommended content from ANSYS certitifed trainers
Develop your skills with sample projects and exercises that emphasize REAL world applications
Choose a course most appropriate to meet your career needs
Earn a valuable certitifcate that is recognized in your industry.
save significant prototype cost and time WITH OUR
ENGINEERING CONSULANCY SERVICES
Our engineering consulting services help you address a range of structural and thermal analysis challenges with accurate, timely and cost-effective solutions. With in house capability for conducting range of multi-physics analysis

FINITE ELEMENT ANALYSIS (FEA)
Our engineers leverage finite element technology to define design improvements, saving significant prototype cost and time, helps you to realize your product promise

COMPUTATIONAL FLUID DYNAMICS (CFD)
Our team works with clients to identify and refine global performance parameters, giving better insight and yielding improved designs involving fluids, thermal and structures

DESIGN VETTING & VERIFICATION
get your design certified
SHIRSH's team of Chartered Engineers are adept at designing and vetting Engineering Drawings, Calculations and Quality procedures for various industries. Learn from anywhere you are, with thinkCAE.com
Our Online Learning & Job Portal
With online training getting more and more acceptability, we have devised an online learning platform thinkcae.com. This platform helps engineers learn the skills required to master the industry leading CAD & CAE applications and industry topics. Not only learning but combined with one-on-one support from faculties including mentorship for the projects, clubbed with exclusive job portal for our online students where they can not only LEARN but build a successful engineering design CAREER.
In short thinkcae.com is a futuristic online learning and teaching marketplace for Engineers and Educators.
Why You Should Choose Shirsh
Simplifying Engineering Design Simulation