simplifying engineering simulation
mold your product concept into practical reality through our comprehensive computer-aided engineering solutions
It all started in 2009 with a design validation project from Mukand Ltd (A well-known EOT crane manufacturer).
Since then SHIRSH is completely dedicated towards latest advancements in product design & validation tools and their effective implementation so as to mold your product concept into practical reality!
"Mold your product concept into practical reality through our comprehensive computer-aided engineering solutions"
simulation partner for leading brands
take a peek inside our wonderworld
Key Strength
Established in 2009
More than 50+ years of combined design & manufacturing experience
Proven track record of delivering design and validation services with utmost satisfaction
Quick response times - exceeding SLAs many times Long term relationship with several clients
20-30% Growth Rate YOY
Experienced and Certified Resources on varied skills set
Expertise on multiple technology platforms and business verticals
Competitive pricing
Delivered complex full lifecycle projects
Flexibility of fixed bid and T&M models
High retention rate of human resources
Delivering Desired Service Levels @ Predictable Costs
Business Profile
Engineering Consultancy
Product Design with Validation and Verification
Design Vetting
Engineering Simulation (FEA | CFD | Mechanism)
Code Check and Failure Analysis
3D CAD and Drafting
Reverse Engineering
ANSYS - Channel Partner
Structures | Fluid | Electromagnetics | Embedded Software |Semi Conductors | Multi -Physics software licensing, support and Implementation.
Training and Implementation of CAE Tools
Engineering Software and Domain based learning
Member of Institution of Engineers (India)
Authorized training center of ANSYS
Our Expertise - FEA
Finite Element Analysis
Static Analysis
Dynamic Analysis
Thermal Analysis
Thermal-Stress Analysis
Impact and Drop Test
Creep Failure Analysis
Fatigue Life Analysis
Crack and Fracture Analysis
Acoustics Simulation
Structural Optimization
Our Expertise - CFD
Computational Fluid Dynamics
Internal Fluid Flow Simulation
Aerodynamics (External Flow Simulation)
Heat Transfer Analysis
Conjugate Heat Transfer (CHT)
Turbo-Machinery Fluid Flow - Fans,
Pumps, Turbines &
Aero-Acoustics
Hydrodynamics
Battery & Enclosure Cooling
Multi-Phase and Multi-Species
Mixing Simulation
Our Expertise - OTHER ENGINEERING SERVICES
Engineering Services
2D to 3D to 2D CAD conversions
Kinematics and Dynamics Mechanism Simulation
Design of Experiments (DOE)
Response Surface Optimization (RSO)
Six-Sigma Analysis
Co-simulations (1-way & 2-way Fluid-Structure Interaction)
High-Quality Meshing Services
Plastic Extrusion and Blow-Moulding Simulation
Data Visualization & Post-processing of Complex Dataset
Root-Cause and Failure Analysis
Reverse Engineering
Design Vetting and Certification
Design Check as per various Safety Standards such as Indian, European and American codes
Product Animation and Rendering
Manufacturing and Assembly Instructions.
User manuals and product documentation.
Interactive Product Working Animation.
Creation of accurate repair and maintenance manuals.
Training Materials
Creation of vibrant, exciting marketing materials
Photo-Realistic Rendering and animations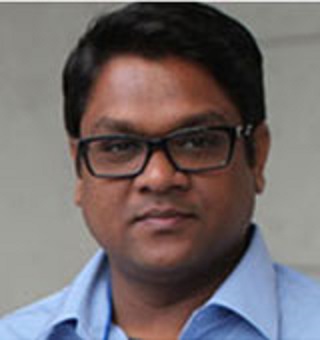 Chartered Mechanical Engineer with 17 years of valuable experience in engineering design (Products),
Expert in Product Design Validation using Computer-Aided Engineering using Finite Element Analysis (FEA), Computational Fluid Dynamics, Multi-Physics Analysis,
Conducts Online training and Workshops for Product Design Validation using Computer-Aided Engineering,
Expert in Solar Energy System Design – Structural for both rooftop and ground-mounted solutions including trackers (single axis & dual axis),
Instrumental in designing  and developing various pneumatically operated equipment such as Air-motors,  Winches & Diaphragm Pumps,
Design Consulting for Mechanical System Design such as Material Handling Systems, Pumping Applications, Prime Movers, Mechanism Design, Machine Building and Load Bearing Structures design according to various standard codes,
Member of IEI and imparting technical training in Solar PV Industry in Structures,
Third party consultant for Product design validation and verification.